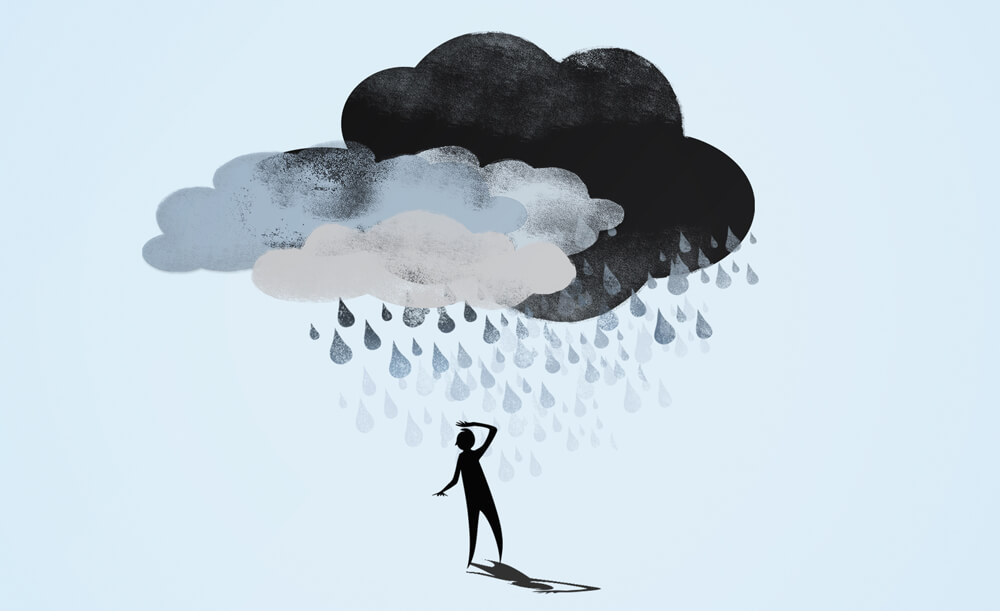 The evidence has been building up for years: Inflammation and depression are linked, and treating inflammation can lead to improvement in depression symptoms.
It looks like scientists have gotten to the point where the connection is no longer a maybe.
Here's what Cambridge's head of Psychiatry said at a recent forum:
"In relation to mood, beyond reasonable doubt, there is a very robust association between inflammation and depressive symptoms. … The question is does the inflammation drive the depression or vice versa or is it just a coincidence? In experimental medicine studies if you treat a healthy individual with an inflammatory drug, like interferon, a substantial percentage of those people will become depressed. So we think there is good enough evidence for a causal effect."
Inflammation is a symptom of an overactive immune system–hence the "immuno-neurology" Professor Bullmore believes is around the corner. When the immune system receives signals that indicate a threat, it triggers inflammation: It's gathering blood cells and making other changes the body needs to heal a wound. These changes can lead to a depressed mood.
So scientists are planning formal trials using anti-inflammatory drugs to treat depression. Other tests have shown anti-inflammatory drugs work well as supplements to anti-depressants, but researchers are confident the anti-inflammatories will work well by themselves.
In the meantime, here are some tips for reducing inflammation from telegraph.co.uk:
Exercise — Depression can result from chronic ongoing stress and exercise acts like a biological insurance plan against the bodily effects of stress. 20 minutes, three times a week or more of anything that gets you sweaty is all that's needed.
Diet — Eliminate processed foods, especially sugar and refined carbohydrates which may increase inflammation in the body. Eat plenty of natural foods including fruits and vegetables, pastured animal products and eggs and wild fish.
Meditate — Meditation stimulates the expression of genes that are powerfully anti-inflammatory. Just ten minutes a day of mindfulness, deep breathing or gratitude journaling can help mood.
Satu Woodland is owner and clinician of Mental Health Solutions, an integrative mental health practice located at Bown Crossing in Boise, Idaho. She sees children, adolescents, and adults. Information in this blog is not intended as medical advice. Please consult your health care provider about decisions regarding your health.